THE FOUNDER OF AMERICA'S FIRST ART MOVEMENT
American painter
Born: 1801
Died: 1848
Thomas Cole was a painter of American landscapes and the founder of America's first art movement, known as the Hudson River School. He is the first artist to employ Romantic landscape painting techniques to the American wilderness. Cole's Romantic paintings of the American landscape were closely bound to the nationalism of the new nation that was forged out of the American revolution. Emphasizing local folklore, traditions, and landscapes, Cole provided the visual imagery that further spurred national identity and pride combined with spiritual renewal. The Hudson River School painters desired a more native tradition, painting recognizably American scenes. Personally and professionally, they formed networks with writers and philosophers to create a distinct American culture.
Thomas Cole infused his landscapes with symbolism suggesting that these natural scenes could be transformed into meaningful allegories, as well as immersive and transformative experiences for the viewer. With careful attention to realism, minute detail, and allusion, the resulting paintings could be appreciated both intellectually and emotionally.
The second generation of Hudson River School painters left the New York area to explore more far-flung regions of America. Their paintings documented westward expansion and reinforced the concept of Manifest Destiny. During the Civil War, their majestic images of an unspoiled West provided hope for postwar reconciliation via a wild country full of promise.
The images in the video of Cole's paintings do not do them justice. For a more detailed zoomable view and discussion of the symbolism visit Explore Thomas Cole http://www.explorethomascole.org/tour As an example of the detail in course of empire can be seen in this zoomed in view from the Google Arts and Culture web https://tinyurl.com/4rp84zjc
The last painting image in the video is Kindred Spirits by Asher B. Durand and depicts Thomas Cole in the wilderness with poet William Cullen Bryant. All other paintings are by Thomas Cole. Some of the American Westman that make an appearance in our story and are worth further investigation in their own right are:
William Cullen Bryant: Poet and influential editor of the NY Evening Post for 50 years.
John Trumbull: Artist of the early independence period, notable for his historical paintings of the American Revolutionary War
William Dunlap: A pioneer of American theater. He was a producer, playwright, and actor, as well as a historian.
Asher B. Durand: The acknowledged dean of American landscape painters following the death of Thomas Cole.
James Fenimore Cooper: the creator of two genres that became staples of American literature — the sea romance and the frontier adventure. Author of "The Last of The Mohicans"
Luman Reed: Very successful New York Merchant that nurtured the creation of a national American arts culture. His interests were in landscape painting, portraiture, and paintings depicting everyday life.
Although these names maybe some what obscure and not instantly recognizable today I point them out to highlight the depth and breadth of the genius of
Westernkind
that came to the shores of the North American continent and built the nation.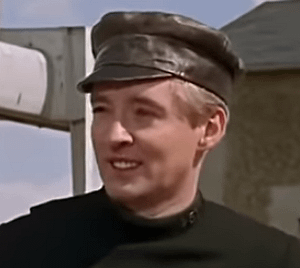 ABOUT THE AUTHOR: Hello, my name is Joseph Montag. I happen to have the same last name as the protagonist in the novel Fahrenheit 451. In the novel, Montag works as a fireman that destroys the cultural memory of his people by burning books. If the book were written today he would also be tearing down statues. Realizing his folly, he has a change of heart and instead of destroying the cultural memory of his people, he begins to save it.

As a Westman I endeavor to preserve our cultural memory and educate fellow Westmen as to the accomplishments of Westernkind. I feel it is important to keep our story alive and focused upon the marvelous achievements of us as a people. I never realized that the depth and breadth of our achievements was so wide and deep until I came to White wellbeing and began investigating what was hidden from me in plain sight. I had become deracinated and disconnected from my people. Now I am shaking off my White noir, taking pride in Westernkind and reconnecting with my people at multiple levels, both online and in real life.

I like researching and studying the stories of individual Westmen because it puts a human face on it and exposes the bond of kinship we all have to those Westmen that came before us. I hope these stories help you better understand and connect with Westernkind, with the Westman inside of you. It is our story, it is in us all, and each of us writes a new chapter everyday.